A recent new report published by Trust for America's Health reveals that most states score low in terms of public health preparedness, despite alarming statistics that indicate the emergence of one new contagious disease each year–impacting millions of people across the country.
These nationwide major weaknesses are most evident when assessing whether health care systems are able to care for a mass influx of patients during a pandemic, a major outbreak, or attack. Only ten states have instituted formal programs for funneling private-sector medical staff, supplies, and resources into restricted areas during disasters.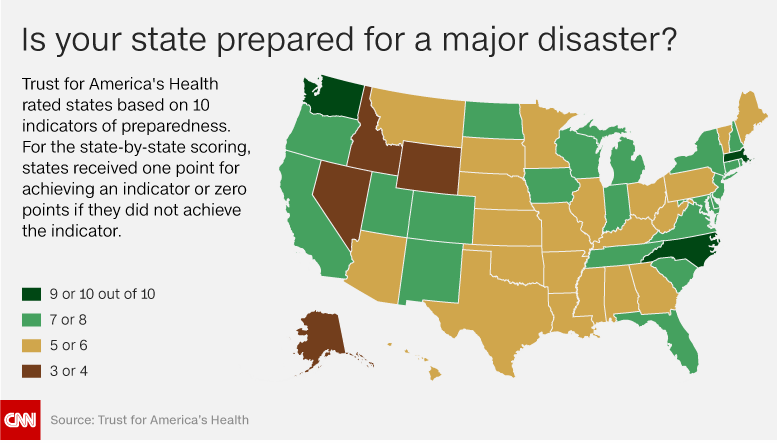 The lack of coordinated biosurveillance systems, coupled with dwindling hospital emergency preparedness funds, help explain why only ten states vaccinated at least half of their respective populations against the seasonal flu during the last season.
The potential of dangerous viruses and other biological agents require increased oversight, in addition to upgrading infrastructure and technology. The lack of an overarching strategic approach furthers the challenges in caring for patients during a mass event.
Authors of the publication reported that a severe new flu pandemic could cost the nation more than $680 billion, with the potential to completely disrupt the global economy. Lead authors recommend that regions, states, and communities develop strong, reliable baseline public health capacities through a consistent and coordinated planning approach. Ultimately, investing in both prevention and 'effective standing response capabilities' can help avoid exorbitant costs in both dollars and lives.