A4M valued member Nancy Vance, MD, FAARFM, ABAARM shares insight from her professional experience in this Physician of the Month feature.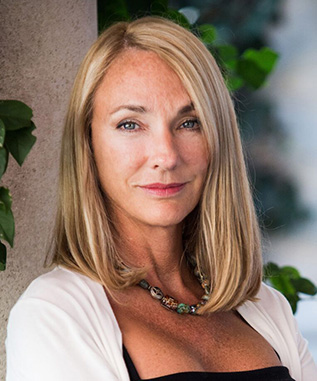 Dr. Vance entered into medicine as a nontraditional student at the age of 34 from a non-medical background. Her career shift to the medical field was spurred by a desire to learn and to then apply that knowledge in a meaningful way. Several years into her medical education, Dr. Vance began to realize that traditional medicine was not what she had anticipated it to be. Although she was enthusiastically engaged in the scientific method applied to medicine, she found the application of that method to disease-based medicine lacking. For 15 years, Dr. Vance practiced emergency medicine where she believes traditional medicine is at its best, but was well aware of the limitations during that time. As a favor for a friend, she began her own research into bioidentical hormone therapy, and that path eventually led her to A4M. During the coursework to gain board certification and an advanced fellowship from A4M, Dr. Vance was very pleased to return to a base of physiology, biology, chemistry, and genetics, and to not only understand the causes of disease but also how to prevent them.
Q: Before joining A4M, what was your medical background?
I held a contract with an independent hospital to provide 24-hour emergency physician coverage for 10 of my 15 years as an emergency physician.
Q: What anti-aging techniques have you incorporated into your practice? How did you so?
IV therapy, hyperbaric oxygen therapy and HRT are a few of the techniques implemented at Insight to Health & Wellness.
Q: What are the benefits of practicing anti-aging medicine–as a professional, and for your practice?
Since learning the new model of medicine through A4M, I have realized wonderful benefits:
A one-on-one relationship with my patients allows me to study each patient and offer personalized medical advice based on research.
Since I operate with an independence from insurance regulations, I can actually treat the causes of disease rather than mask the symptoms with medications.
My patients finally feel in control of their health care; are able to receive education from a reliable source; and are enjoying an overall improved quality of life in their later years.
Q: What are the changes you see in your patients?
The major changes for patients when my methods are implemented are the need for less medication and improved quality of life.
Q: Why would you recommend Anti-Aging Medicine to your peers?
The opportunity to be trained by innovators, regain autonomy, be surrounded by people motivated to take care of patients and be on the cutting edge of medicine not only places anti-aging medicine at the forefront of medicine but also at the forefront of the medical business model.
Q: Where do you see the future of Anti-Aging medicine 20 years from now?
The inevitable fundamental shift away from disease based to preventive medicine spurred by the search for knowledge by more sophisticated and aware patients will make anti-aging medicine commonplace in the future.