The recording of "The Business of Integrative Medicine" featuring Andrew Heyman, MD is now available.
Webcast presented by Dr. Andrew Heyman highlighting why proper practice management tools are critical your business.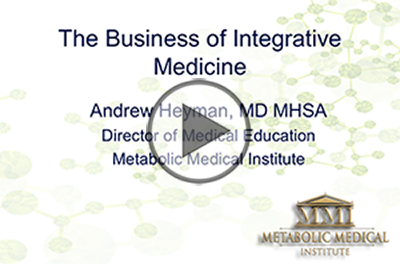 Health Care Enterprise, Legal and Medical Ethics
in Integrative Medicine Course
If you enjoyed this webinar, join us in Alexandria, VA April 23-25, to earn 24 CME credits and gain a better understanding on all facets of maintain a successful practice including but not limited to:
Identifying Key Revenue Streams
Patient Education Strategies
The Role of Technology in Integrative Medicine
How to Inform, Motivate and Inspire Patients
Marketing, PR and Branding
Case Discussions: Business, Legal and Ethical Decision Making
Unlock the Door to Maintaining a Successful Practice
We Have the Key Click here.